IT that works for you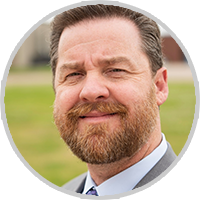 Started in 2010, Merit Technology Consultants is a complete technology solution provider. We are 100% committed to making sure engineering and construction firms in the greater Houston Area have the most reliable and professional IT service. Our team of talented IT professionals can solve your IT nightmares once and for all.
Here's why so many construction and engineering firms depend on Merit Technology Consultants for complete IT services and support:
An Experienced Team – Unlike some companies who have a single technician, we have a robust staff of 7. That means that we are willing to help with any issue you may have.
Availability – We even offer IT support in the evening, or early in the morning – because we know that is often when you need support. Plus, because we have staff working after normal business hours, we can schedule routine tasks at a time of day when it won't impact your business.
Expertise in the EPC industry - This means that we have solutions for mobile device management, backup and disaster recovery, security, AutoCAD automation, complete and customized application integration, redundant internet, and creative phone solutions specifically designed for EPC firms.
Customized service plans – At Merit Technology Consultants, we understand that every business has unique goals. And that is why we create a unique service plan, not a "one size fits all" plan, for every one of our clients.
Industry Certifications – We take our responsibility to the EPC industry very seriously. And that is why our team of technicians has earned many professional certifications including Microsoft Certified Systems Engineer, ComTIA Network+, Security+, and A+ as well as Office Specialist including Office 365.
Our custom service packages deliver what you need and want without overstepping the boundaries of your budget. From cloud services to data backup, Merit Technology Consultants is here to team up with you and your company for expert support.