Attention Manufacturing, Engineering, and Construction Firms:
Does your current IT services provider have adequate errors and omissions insurance as well as workers' compensation insurance to protect YOU?
Here's something to consider: if THEY cause a problem with your network that causes you to be down for hours or days or to lose data, who's responsible? Here's another question to consider: if one of their technicians gets hurt at your office, who's paying? In this litigious society we live in, you better make darn sure whomever you hire is adequately insured with both errors and omissions insurance AND workers' compensation – and don't be shy about asking to see their latest insurance policies! We have ours!!
Give us a call and let us show you what fast, friendly and highly-responsive outsourced IT services should be for your engineering and construction firm: 713-931-4577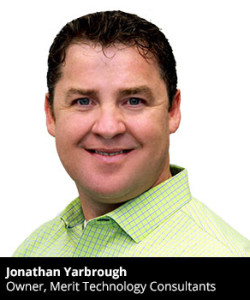 Call Us Today At 713-931-4577
5 Reasons That Construction And Engineering Firms TRUST Merit Technology Consultants To Support Their Computer Networks
Merit Technology Consultants: trusted computer support for EPC businesses throughout the Houston Area – Let us help you today!
Maybe you're concerned with the current rising costs of your IT services, or maybe you are just tired of your network running slowly and bogging down. Whatever your reason, we can help your engineering, procurement or construction company with quality IT services today.
Your business can save money and time today with Merit Technology Consultants' managed services, network solutions, IT support and more.
Not Ready To Call Us Just Yet?
If so, we would at least like to send you a copy of our recently published report, What Every Business Owner Must Know About Hiring An Honest, Competent, Responsive And Fairly Priced Computer Consultant.
Even if you aren't ready to make a change right now, this book will give you important questions you should ask your current IT person to make sure that their policies, procedures and service standards won't leave you vulnerable to expensive problems, lost data, viruses, hacker attacks and a host of other problems.
Simply fill out the form here and we'll send you a copy today!