Attention Texas Small Business Owners:
Looking for Honest I.T. Services to Protect Your Company's Network and Support Your Business Needs?
Give us a call and let us show you what fast, friendly and highly-responsive outsourced IT services in Houston can look like for your small to medium business: 713-931-4577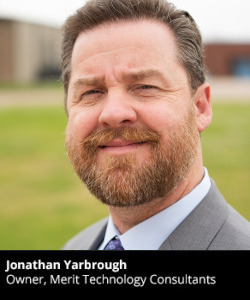 Call Us Today At 713-931-4577
5 Reasons That Construction And Engineering Firms TRUST Merit Technology Consultants To Support Their Computer Networks
Merit Technology Consultants: trusted computer support for EPC businesses throughout the Houston Area – Let us help you today!
Maybe you're concerned with the current rising costs of your IT services, or maybe you are just tired of your network running slowly and bogging down. Whatever your reason, we can help your engineering, procurement or construction company with quality IT services today.
Your business can save money and time today with Merit Technology Consultants' managed services, network solutions, IT support and more.
An ounce of prevention is worth a pound of care.